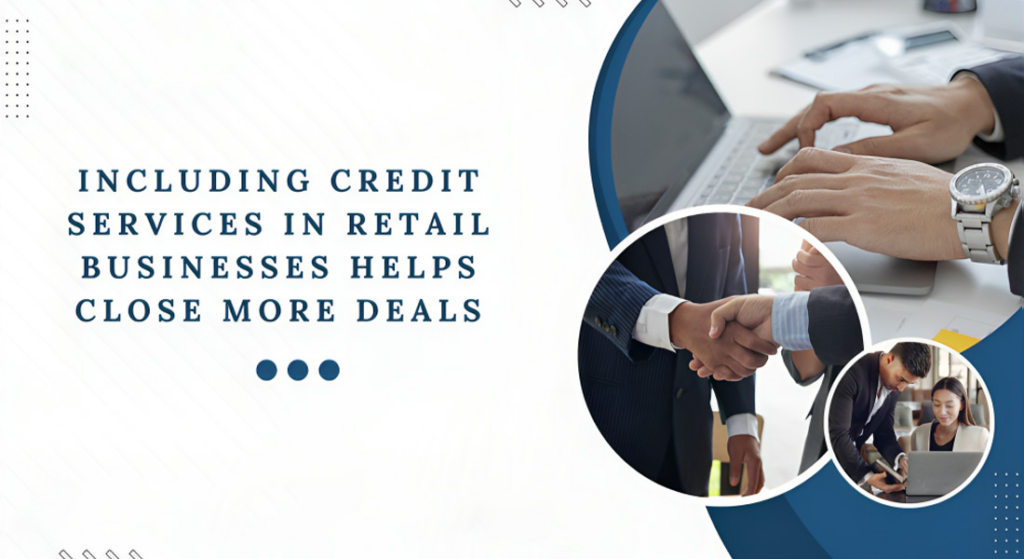 Things You Need To Know Before Applying For Retail Credit Services
Introducing retail credit for your business can be immensely beneficial. However, it would help if you properly analyze your business before providing credit services.
When seeking funds, a business has to go through many hassles. Though there are several financial institutions in every part of the world, businesses have to meet certain requirements in order to get a loan approved from them.
These requirements include the current and last few years' revenues generated by the business, the current financial asset of the business, and the age of the business. If a business has enough bars in each of these categories, it can easily get the loan approved.
If you are looking for retail Credit Financing services in Lynnwood, you can find some of the best companies there. But before integrating retail credit services, you must know if it's truly beneficial for your not.
Businesses that have products like electric appliances, furniture, or products that are expensive can have retail credit finance services. For example, businesses that are selling smartphones, washing machines, geysers, etc., can be benefited by having retail credit services.
They can increase customer attraction and chances of closing deals whenever a customer walks in. There are reasons why businesses worldwide have acquired retail credit financing services. These are:
Make it easy to buy
When you include retail credit financing services in Lynwood in your business, you give customers better convenience in buying from you. When customers walk into your shop, you have to convince them to buy a product. They may like a product, but the price may not convince them.
And if you close the deal with their stated price, it will be your loss. So, here, you introduce them to your credit services. It will let them purchase the product at that moment and then pay the rest of the amount in installments.
Get higher profit on each product
When you allow customers to pay in installments, you also charge them interest. It is a percentage calculated on the product's actual price. When the installment tenure is over, you are left with a greater price for the product.
In this way, you will be in profit for each product and also close more deals. Also, if you plan to expand your retail business, you can contact a company in Hong Kong for secured capital funding.
Close more deals
With credit services, your customers can make a purchase that is out of their budget. For many customers, it is not possible to buy certain products with cash, but they want to buy them badly.
So, here you can close more sales by targeting those customers and allowing them to buy on credit. It will let them have the product they always wanted, and you are the one who is making that happen. This brings us to the next reason, which is;
When you allow customers to have their products, even if they do not have enough money, you gain their trust. It makes a great impression of your business on them. And this lets them bring a sense of loyalty to your business. So, after they have completed the installments, they again come back to you for the second time.
So, these are the reasons for which businesses include retail credit financing services in Lynwood.
Now, let's discuss,
How can you find such a company and partner with them?
There might be several companies near you with whom you can partner with. But not all of them are reliable for retail credit services. The companies providing these services for retail business store your and your customer's data.
When a customer signs up for the first time for a credit, they have to provide a couple of documents. These include their identity proof and bank details. So, these are very confidential data, and they must be kept secure.
You will never want your customers' data to be leaked and get into the wrong hands. Therefore, you must be careful when choosing a company for retail credit or even worldwide capital funding.
Now, once they have given their documents, the next time, they do not need to go through this long documentation process. Only they have to fill up a document which is for the current product they are buying in credit.
When providing credit services to your customers, you need to make sure the company you hired is reliable. These companies have your customers' data, and it should be secured. Therefore, you have to ensure that their data is secure with you, and they should never face any financial loss.
Now let's address another benefit of having retail credit finance.
Introducing credit cards for finance
This is nothing but a card that the company will issue in your customers' names. But this can positively impact your business sales and revenue. When you provide your customers with a credit card, it reminds them of your brand.
Also, they need not go through long documentation processes with that card. They can fast-forward the loan process with the help of a credit card. In addition, it secures your customers and does not let them go to other businesses.
They will hardly choose another shop for a new purchase when they already have your card. So, this is also a great way to retain your customers with the help of retail credit cards.
Now, if you want to have funding for cross-border business activities, you can contact a company for international loans for business. With international loans, you have several options to choose from. Since there are several companies, you can check their terms and conditions and then make your decision.
The laws and procedures of every country are different. So, you can choose a suitable one by tallying each of them. Then, when you choose the right funding company, they keep track of your financial needs.
But before funding, you also need to analyze your business. Doing this will let you understand the shortcomings of your business and then set a limit for your funding. You should contact a company like Capital Fund International only after proper analysis.
The above company is also the best retail Credit Financing services in Lynnwood.
FAQ:
Q1. Is it worth providing credit services to customers?
Ans1. Yes, it will help your business revenue growth, along with help make better customer relationships.
Q2. How long does it take to get funding approved?
Ans2. The funding approval partly depends on the company you partnered with and the fact that your business matches all the criteria.